Using Realvolve's Server

Whenever you first login to Realvolve, your account will default to using our server to send emails. You can also opt to use your own server by checking  box in your Email Settings.

Skip to the bottom if you want to just see information on Email Statuses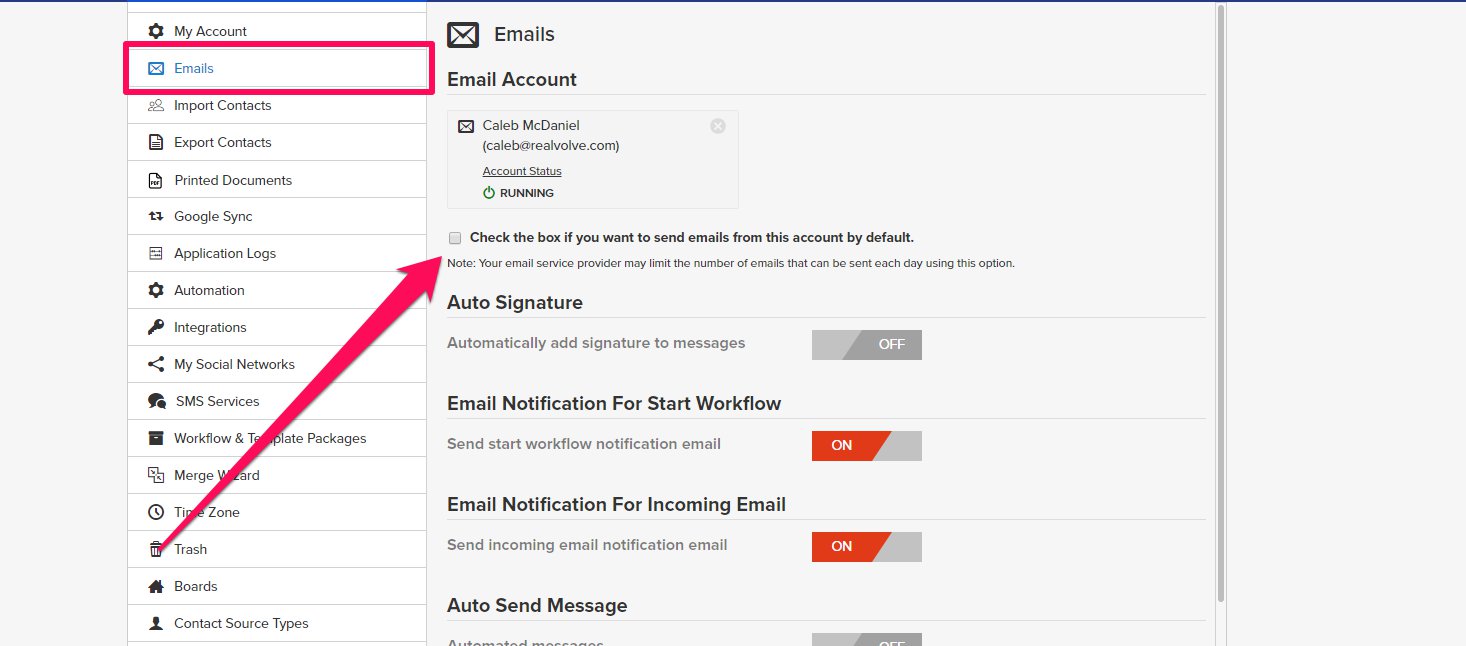 If you opt to use your own server, you won't be able to use the awesome feature that is Email Reporting! 

When you send emails through our server, you can track what happens to it. You can see if it was delivered, opened, if links were clicked on, etc.

That's what you would see here under your notes and correspondence tab on your dashboard or under records in your account.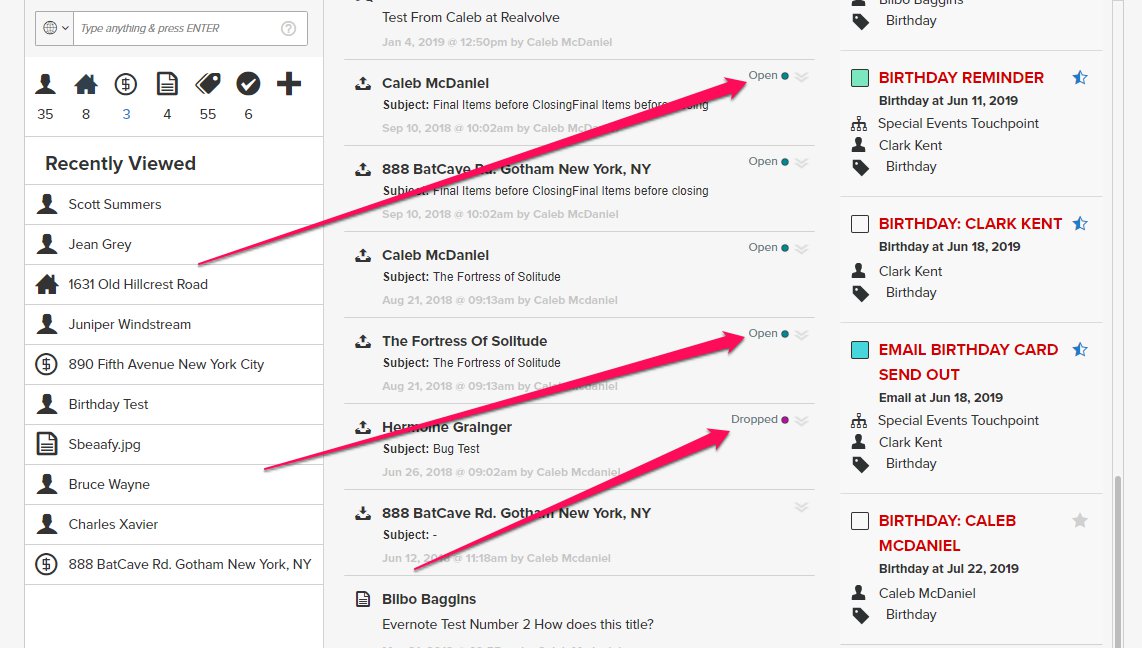 Digging Deeper

Now, you can also expand these emails to find more details about why these statuses are what they are. You would expand the email by clicking on it in the notes and correspondence and then you can click on the individual statuses at the bottom of the email.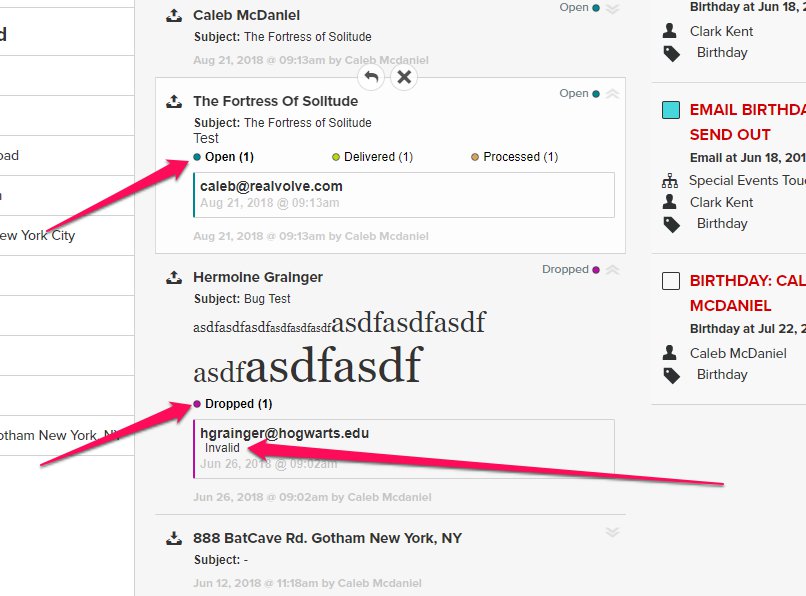 Analytics and Group Stats
Now... this is pretty cool. But what's even cooler is if you sent a mass email out using a Template, you can view all the data for that mass email by going to the template in your template editor. And then click the Analytics icon in the top right corner of the page.





From here you can set your date range and view all the stats on the use of this particular template!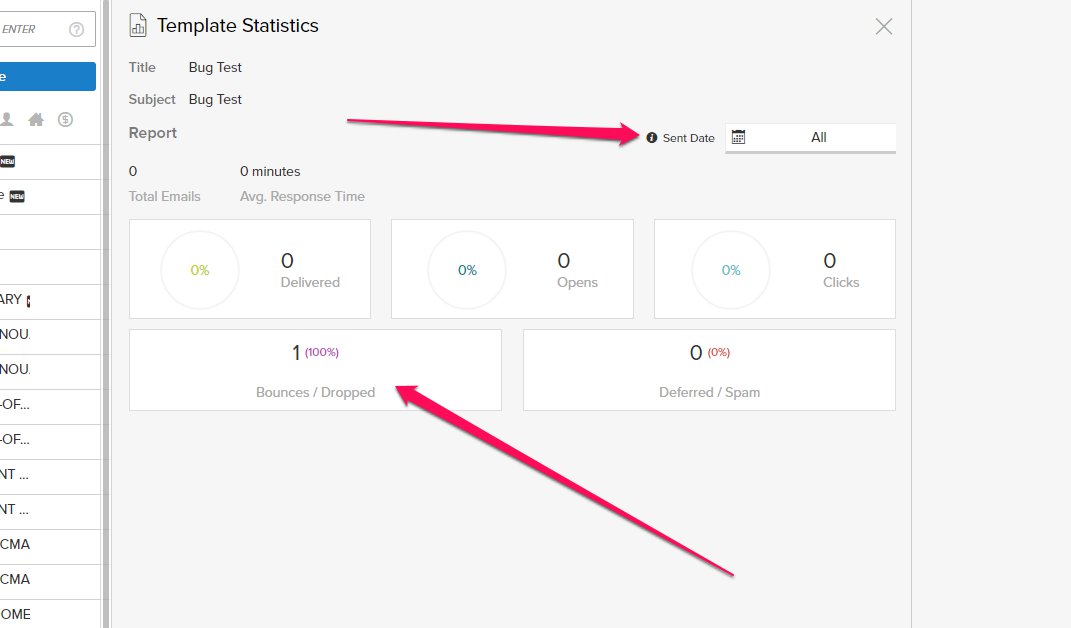 Clicking on the individual statuses will show you all the occurrences of that status with this template.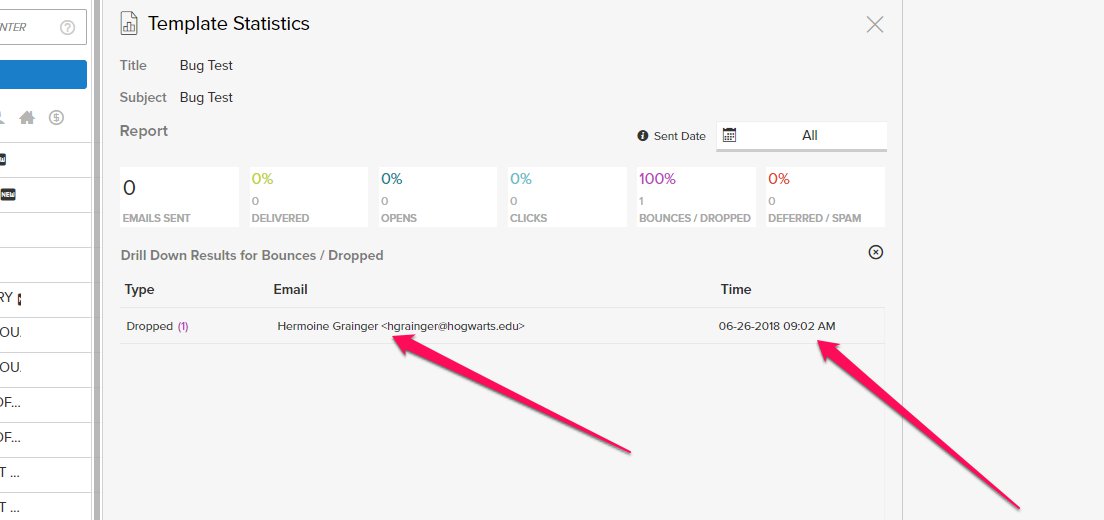 I hope this helps in understanding more about our system! 

Keep in mind: This only works when emailing with a template. If you send out a mass email and type up the email on the spot, there would be nowhere to view the statuses in this way.

Email Status Definitions


Processed: Email has been submitted to our SMTP Server and is being processed to be sent to its destination Email Server.
Dropped: This indicator shows when an email has been dropped. This could happen if we've found spam content (if spam checker app is enabled) or we see the recipient has unsubscribed previously. There are a number of reasons why your email will not even be sent to a recipient for delivery. 
Bounced: This will be shown if the receiving server cannot or will not deliver a message. Bounces often are caused by outdated or incorrectly entered email addresses. Many times you won't know a bounced email address until it bounces. This indicator helps you ensure it doesn't bounce again by removing it from your contact. You should remove bounced and unsubscribed email addresses to keep your sender reputation high.
Deferred: When an email cannot immediately be delivered, but it hasn't been completely rejected, the deferred event fires. Sometimes called a soft bounce, We will continue to try for 72 hours to deliver a deferred message.
Delivered: Shows when an email has been accepted at the receiving server. This DOES NOT guarantee that the email was placed in the recipient's inbox.
Unsubscribe: One of the most important statuses is when a recipient unsubscribes from your mailings. Reacting immediately to an unsubscribe by removing the email from your lists can pay long term dividends in fewer spam reports and a higher engagement rate. Remove bounced and unsubscribed email addresses to keep your sender reputation high. 
Spam Report: This indicator shows when we receive a spam notification so that you can react appropriately–or at the very least, never send another email to that address.
Opened: An opened email is the first step toward the action you want your recipient to take. This indicator shows every time the email is viewed with images turned on. Like all email service providers, Realvolve uses a transparent image beacon to track opened messages. This beacon is currently the only way a sender can tell if an email has been opened. 
Clicked: The pinnacle of an email engagement is the 'click'. This indicator will show if the recipient of the email clicks on your 'call to action' link.