Sending an email is a very straight forward process in Realvolve! There are a number of ways to do this through workflows and in mass but I'm going to show you how to send a simple email and text to a single contact within your Database.

1. Start by going into the Contact Record of the person you'd like to send the Email or Text to..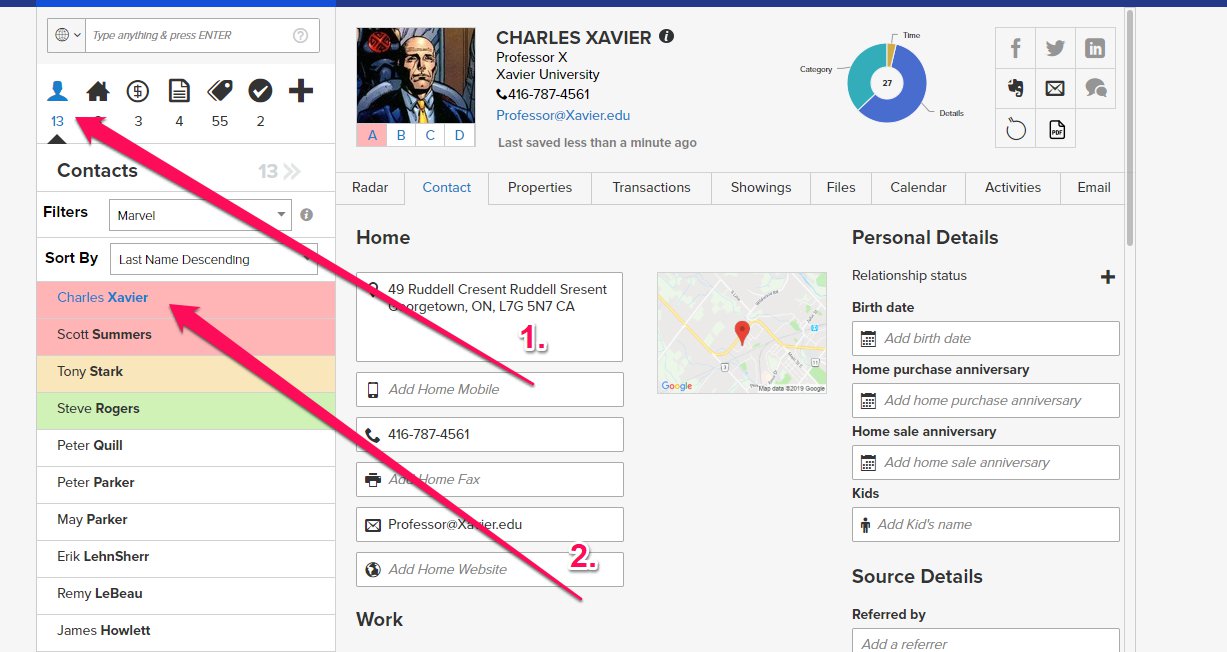 2. Make sure that you have a Mobile number (For Texts) or an Email address (For Emails) in the contact record you're wanting to send to. You can do this by going to the "Contact" tab in the Contact record and checking the information there! 

3. In the top right corner of the Contact Record, you should see a number of Icons available for various things. Two of these Icons are for sending emails and texts!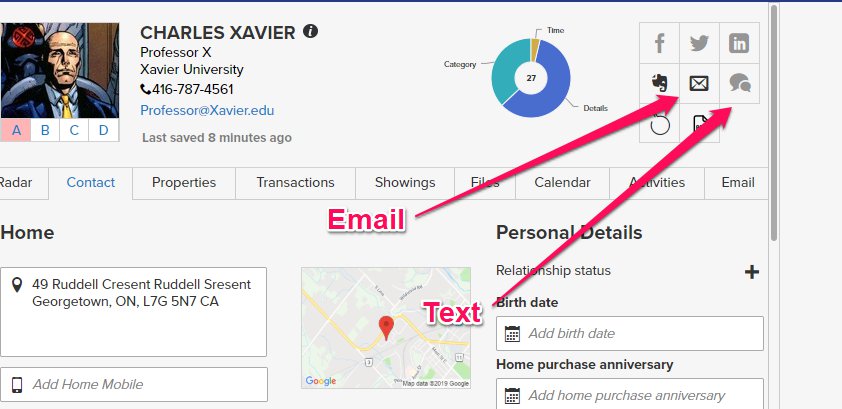 As you can see here, The text button for Charles is grayed out. This is because I do not have a Mobile number listed for him. You can see on the left that I have a phone number for him but it is in the Home field and not in the mobile field. 

4. Lets try clicking the email button to send an email!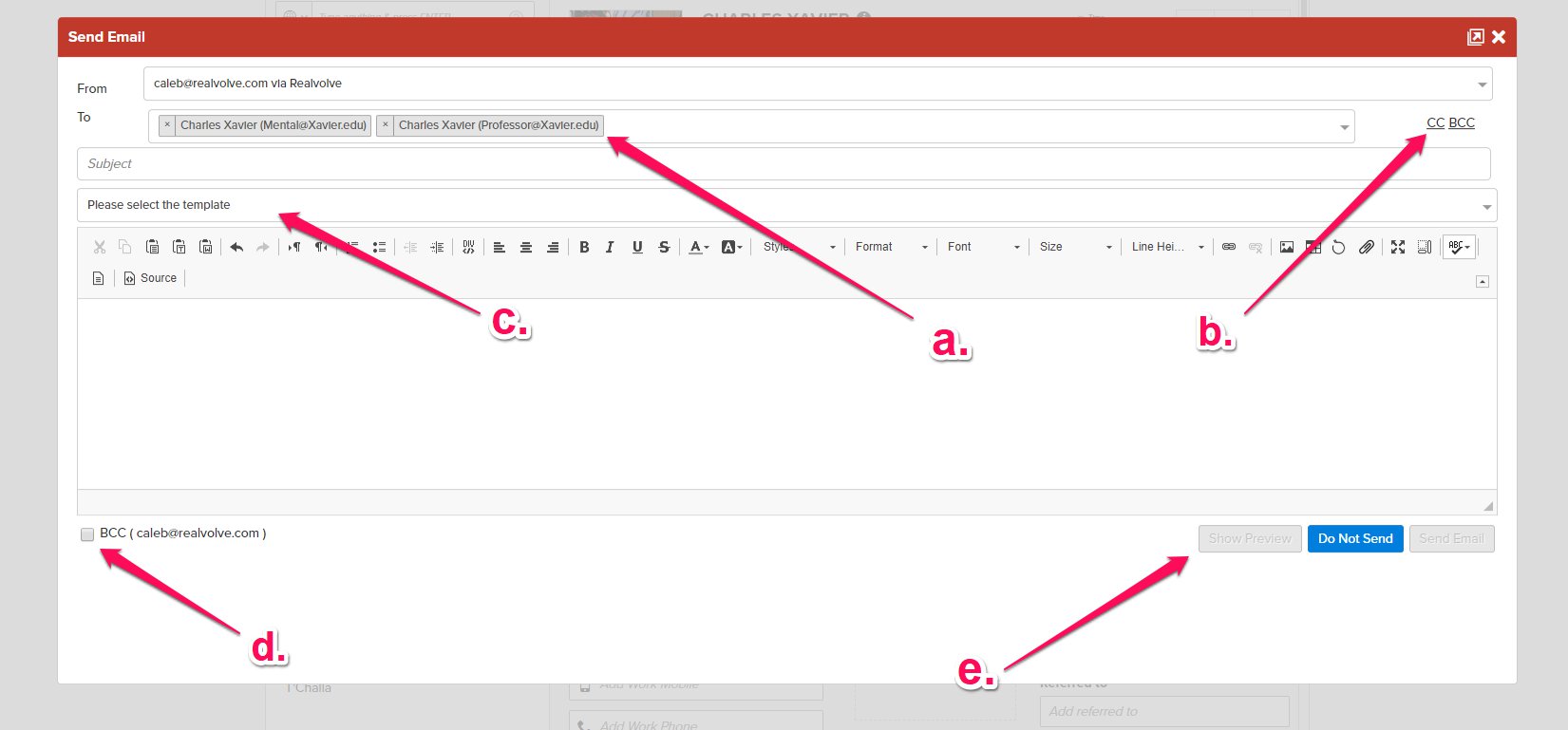 A couple things to look at here.
    a. You'll see here that the "to" bar contains all the email addresses I have for Charles in Realvolve automatically. I can click the little 'x's next to the those addresses if I'd like to remove some of them from that field.
    b. You can manually add Cc/Bcc to the email by clicking here within this window.
    c.  You can click here to pick a template out that's already typed out in your system!
    d.  Check this box to quickly add yourself to the BCC for this email.
    e.  Once you've chosen a template or typed out your email, you can click this button to view the preview of the email as the recipient will see it! 

Lets check the text screen real quick!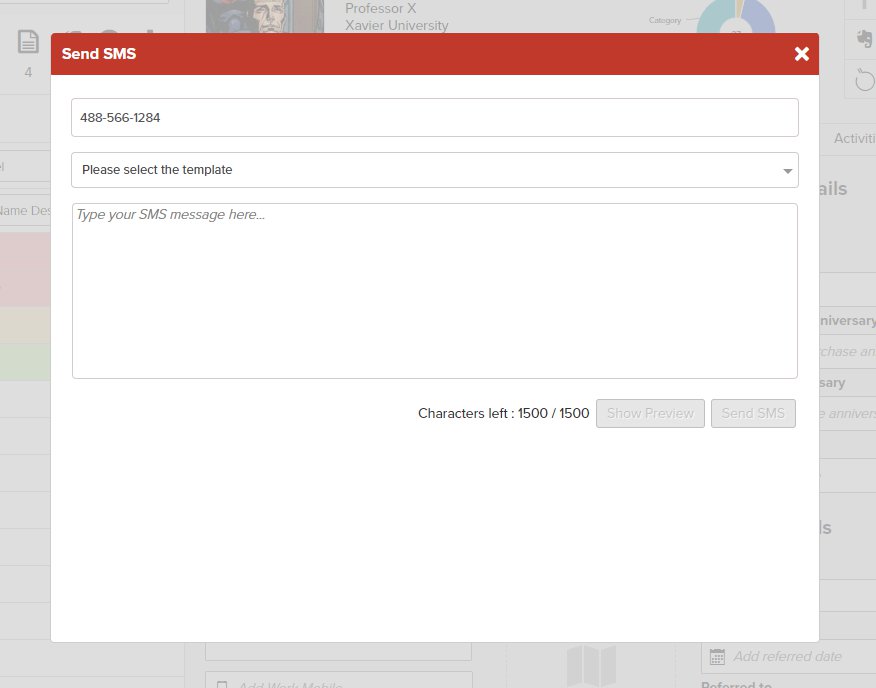 A much simpler screen, you can choose to pick a template or type your own text out right away! 

Just make sure you've got your SMS services set up by going into your settings and clicking on the SMS services tab!