1. Enter the Workflow editor by clicking the "Workflows" tab at the top of the screen.

2. Find the workflow you're wanting to check in the list on the left side of the screen.

3. Click the drop down arrows next to the number of activities within the Workflow to expand the activities list.
4. Click the pencil icon that appears on the activity to edit the Activity. This will expand the Activities setup options.
5. Find the action that is sending out the email and click on this option to expand the action setup.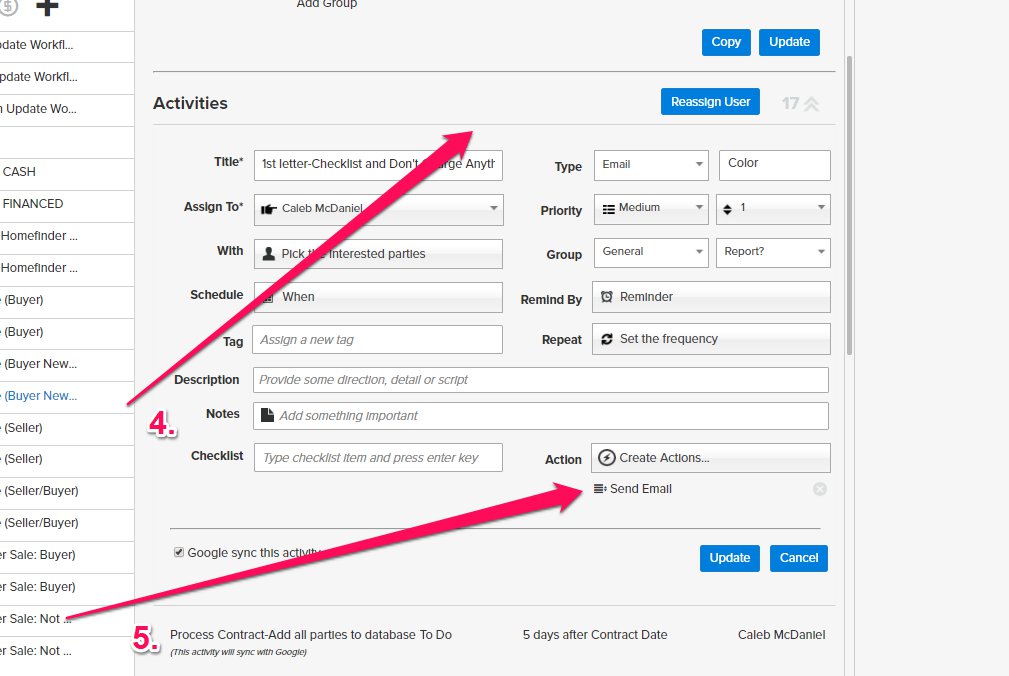 This screens tells you what the correspondence is (Email, Sms, etc.), how it will send (manually, automatically, immediately), and what the template is!

You can choose to preview the template by clicking on the small paper icon next to the template name.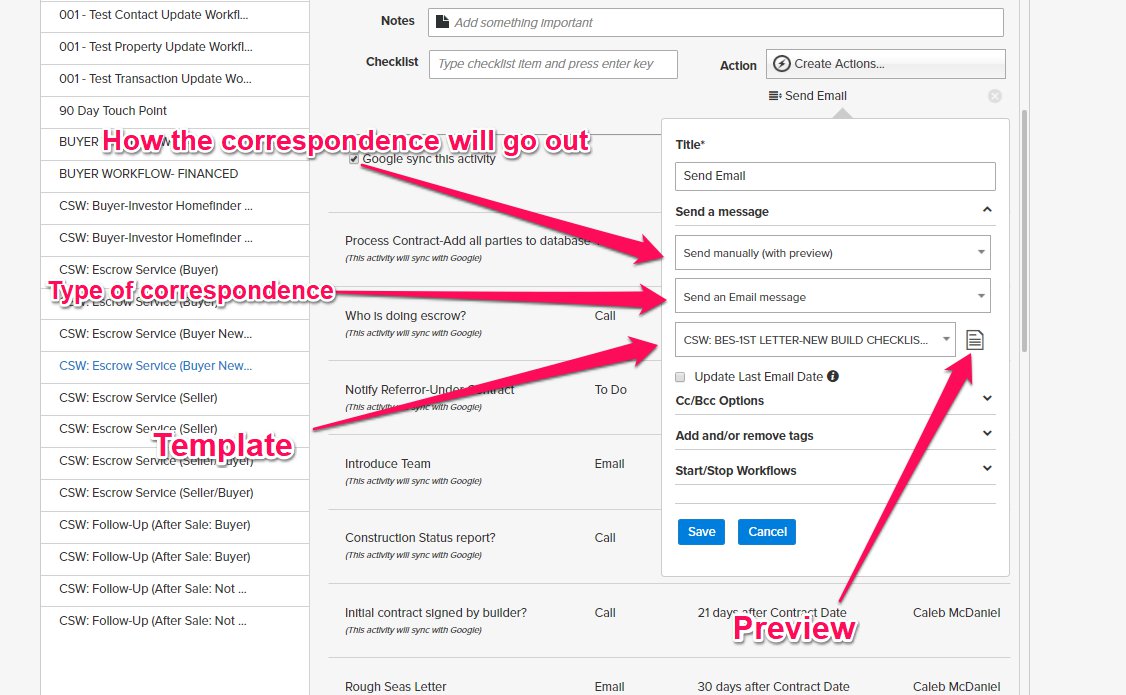 Definitions for How the Correspondence will go out:

Manually: This means that you must check off the activity for this action to be sent.
Immediately: This email/text will be sent as soon as the workflow starts regardless of what the schedule is set to in the activity.
Automatically: This means that the Email will go out without your intervention on the date the activity is assigned. A few things can stop an automatic email:
1. The "AutoSend" Message function is not set to "on" in your settings. This is under Settings -> Emails.
2. The activity has a checklist. That means that the activity can't be completed unless the checklist is accomplished. A checklist will trump the automatic setting.
3. You have more than one action listed in an Activity.