Description Field
A new "Description" field has been added to the activity screen which allows a large amount of information to be entered to allow a detailed description of the activity or a script to be said during the phone call.   As you type in the field the field will grow to allow for a large amount of text to be viewed at one time.  Unlike a "Note" field, the description does NOT get displayed in the notes section of a contact or property which it is connected to.  We've moved the notes field to the bottom of the screen and should only be used when you want to place a note in the connected Contact, Property or Transaction records.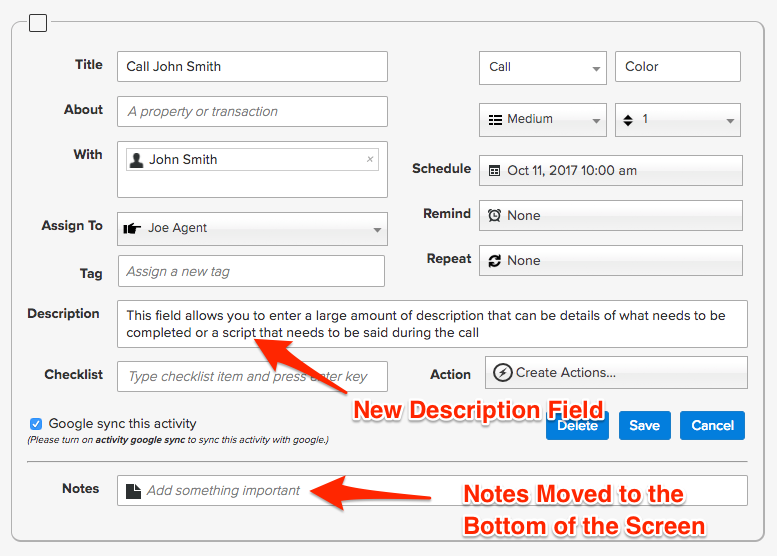 ---
Popup Window
When clicking on the activity from the Calendar the system now shows an enhanced popup screen to see more information including the description field and scroll if needed.  The phone numbers for contacts are shown when the activity type is "Call" and notes can be added from the popup screen without having to edit the activity.  The last 3 notes will be available from the popup but can be shown or hidden using the chevron icons.
---
Workflow Activity
The description field is also available when setting up workflow activities which makes it great for additional detail to help the user perform the activity especially when they are new to the team.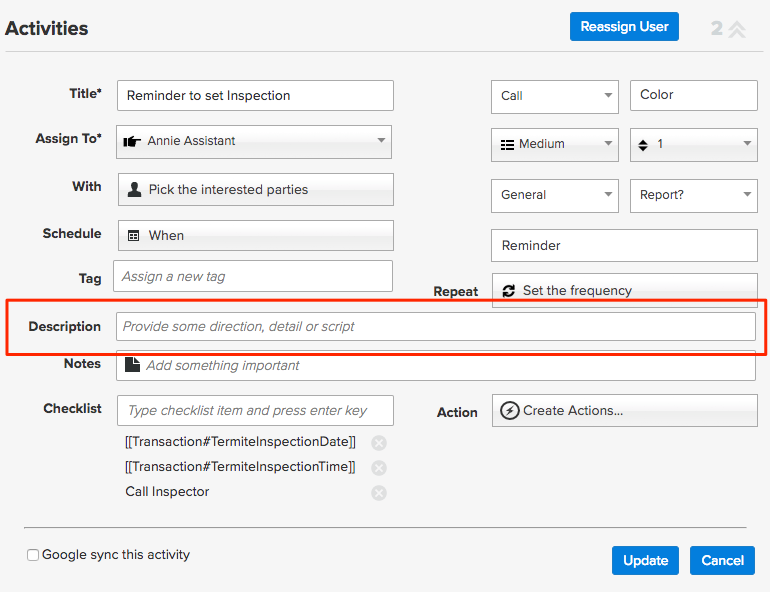 Note:  If you were previously using "Notes" as a detailed description or script for the activity, we do recommend that you edit your workflow activities and copy/paste the previous notes into the description field.